There are superyachts, there are tenders (fast-sailing sloops), and then there are Superyacht tenders like this: the Anvera 48. For most of us, this is an absolute dream boat – a 14.5-meter ship built entirely of carbon fiber in line with its predecessor, the slightly larger Anvera 55.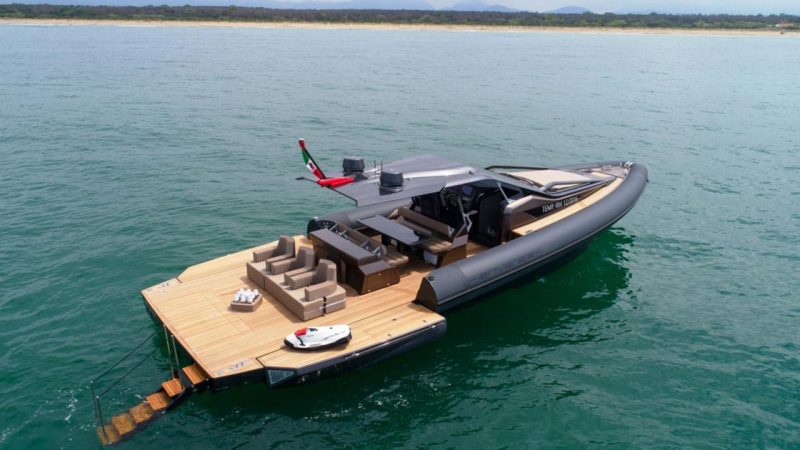 The constructors of the Anvera 48 claim that thanks to the extremely light presence of the boat in the water, better efficiency and higher speeds, along with reduced CO2 and pollution, are achievable. The Italian superyacht is designed by Aldo Drudi, then finished in 3D by Paolo Picchi. The hull concept and technique are by Andrea Frabetti.
"I started designing the Anvera thinking about an elegant and very fast dolphin. While the hull has been developed with hydrodynamic features in mind, the superstructure has been defined by aerodynamics. "- Drudi
According to Boat International, Anvera uses the research of Team Italia Offshore, which was founded by Norberto Ferretti "for the study and research of extreme technologies." The end product offers an impressive rear beach of 19 square meters specially made for sunbathing. The spacious main cabin is located under the deck. Costs? More than $ 690,000.