Introducing the Vision M Next, the latest BMW concept car. "The Vision M Next demonstrates how state-of-the-art technology can also make the driving experience more pure and emotional," said BMW Group senior vice president of design Adrian van Hooydonk.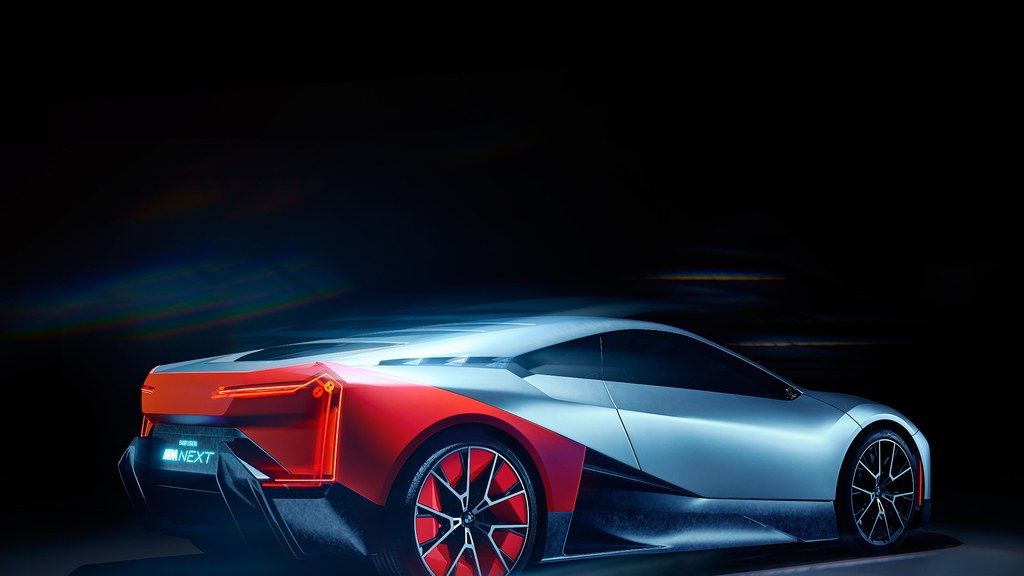 Breathtaking
A sure way to make a car emotionally attractive is to serve it in a form that is simply breathtaking. The Vision M Next does it by lowering the complexity of recent BMWs and maximizing the sports car's features: wedge-shaped silhouette, dramatic posture, gull-wing doors and a flamboyant color scheme.
Color blocking is responsible for much of its impact: the front and back are finished in a matte neon called BMW Thrilling Orange, an instant dazzling contrast to the Cast Silver metallic covering the rest of the case.
Extra slim headlights stacked on top of each other instead of side by side use laser wire technology that uses phosphor glass fibers to make the lighting element. The Vision M Next is a plug-in hybrid rather than a purely electric car, using BMW's excellent 2.0-liter turbo engine and an electric motor to produce nearly 600 horsepower. He does the 0 to 100 in 3.5 seconds.
Interior
Inside, BMW is pioneering what it calls the Boost Pod, minimizing everything so the driver can fully focus on the job. A curved glass screen extends around the handlebars in a visor shape and there is also an enlarged head-up display. All key controls are housed on the steering wheel, but full connectivity is provided by the Intelligent Personal Assistant.